Hi, I'm Linsey Maxson.  Welcome to my page! A bit about me. I have been singing, performing, and coaching performers all my life. I firmly believe in the power of performance  and how it can build and strengthen confidence and self-esteem.  My gift and my speciality is helping timid performers find their voice.  Whether you're a beginner, veteran of the stage, or trying to build the confidence to sing again, I'll be there to support you and your vocal goals.
My passion for educating comes from my mother who was a master educator.  I obtained a degree in education and have taught children in a variety of capacities.  Outside of the classroom, I have utilized my education and love of the stage to direct theatrical performances, concerts, events and fund-raisers.  My students range from elementary school aged vocalists all the way up to retirees looking to get back to what they love.
As a performer, I have played leading roles in regional theater  including Belle in "Beauty and the Beast," Narrator in "Joseph," Margarete in "The Scarlet Pimpernel," and Maria in "Sound of Music." I have also been featured on recordings including, Martha in Rob Gardner's "Lamb of God," Arlene in "The Price of Freedom," and Mary in "Blackbeard the Musical".  I played the part of January in Rob Gardner's Amazon Studio award winning film "12 Princesses."
Online Classes
This first class focuses on chest voice and head voice, helping you know the difference between the two and how to strengthen both and feel more confident in your singing whether you are a beginner or a seasoned singer!
The course is  $37. It can be accessed again and again. To purchase class please pay via my Venmo account at @linsey-maxson, and confirming registration via button below. When on the form, select 'online class' and a brief message stating you paid through Venmo.
Vocal/Performance Classes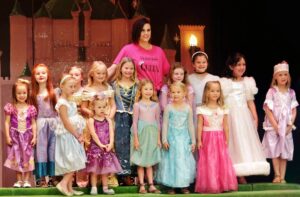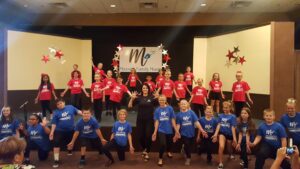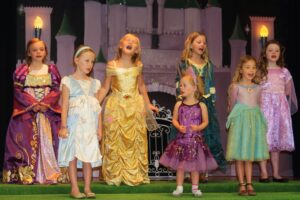 Private lessons are 30 minute, one on one sessions with Linsey at her home is Mesa. Linsey's expertise is in musical theater, classical and pop.  Lessons are $45 per half hour and focus on technique and vocal performance.  No commitment required, pay as you go. Contact Linsey directly at 480-430-2232 for more information or to secure a spot.
Princess camps for girls ages 3-9 are offered during spring break, 4 summer sessions, October break, and 2 holiday sessions of a special Christmas camp (PERFECT CHRISTMAS GIFT)! Send your little miss to Miss Linsey for a magically musical time including visits from real princesses, and a charming princess performance at the end of the camp. Stay up to date on instagram.
TEEN'S AND WOMEN'S GROUP VOICE
Weekly rehearsals focused on vocal techniques and signing improvement.  This class is essentially what I would teach in my private voice lessons, but in a group setting. Click below for the google form with more information and to register.
MUSIC THEATER GROUP (Preschoolers - 6th Graders)
In these groups we rehearse weekly and put together a charming broadway review at the end of the session, and these students always gain tons of confidence in their singing, acting and dancing! Click below for the google form with more information and to register.
Contact Linsey
We are very excited to hear from you and will respond as soon as we can.  Looking forward to working with you!